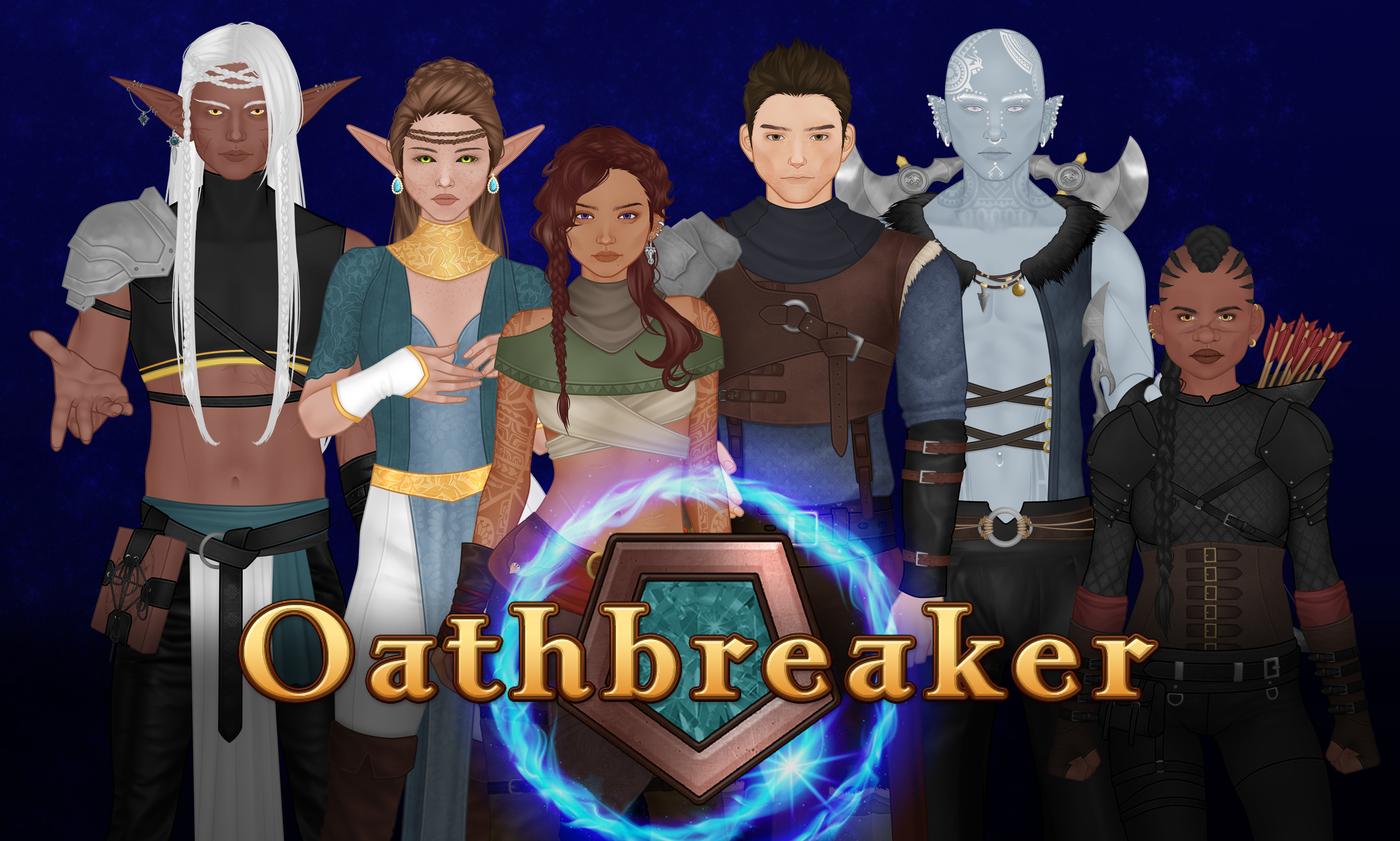 Oathbreaker


-Synopsis-
A veteran Warlock finds herself in a political conspiracy when she is summoned by the Sovereignty as the new Court Mage.
Is the real danger truly one of political intrigue, or is there a darker secret hiding underneath?
-Features-
Changable name for the MC.⭐
5 different appearance templates.⭐
3 personality choices.⭐
Animated Cgs & sprites⭐
5 love interests. (3 male, 2 female)⭐
Minigames.⭐
-Love interests-
-Gameplay-
Known issues for the online version: If you are stuck during load/save or between scenes, delete your offline website data / browser history and keep your save files to a minimum.(4-6 slots)
If the game doesn't load at all, use a different browser and make sure you are close to your internet/wi-fi source.
Warning: Only works on Chrome, Firefox and Safari. (Some versions of Safari may have sound issues. Most mobile phones won't play sounds at all.)
Take frequent saves without using many slots as it can get stuck loading between scenes.

Download
Click download now to get access to the following files: